This client is from France and does coaching and self -help for expats. She came to me with an existing site in WordPress that continued to break anytime an update was made.  I completely redesigned the site using Elementor.
At this time her site is still active but she has taken a sabbatical and the site exists as information only until a later time.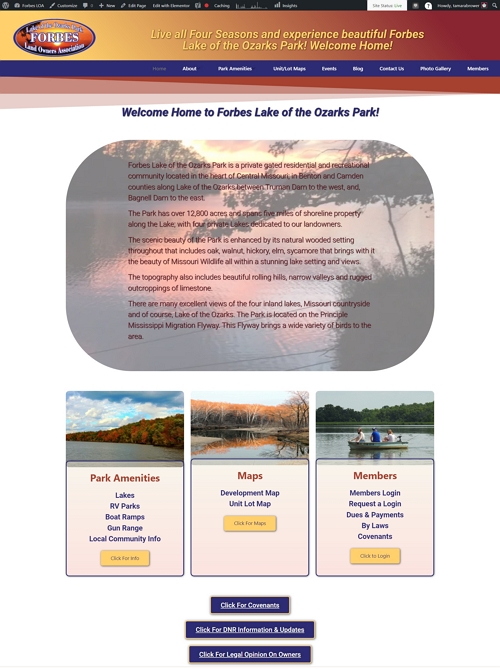 This is a land owner association in Missouri.  This client had an existing site in Weebly that was seriously outdated and very hard for the admin and members to navigate.  I was hired to move their domain to another hosting company and completely recreate their site, which I did in WordPress.  
I had complete design authorization to create something for them that fit what their Land owners needed.  There is a public front end and a membership backend complete with forms the members fill out for various community functions.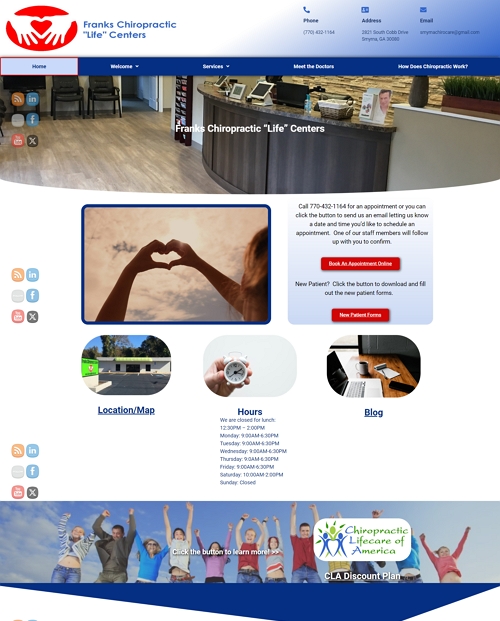 This is a Chiropractic site.  I was asked to create something pleasant and informative and easy to navigate for their patients.  
This site is created in WordPress and is done with a basic template.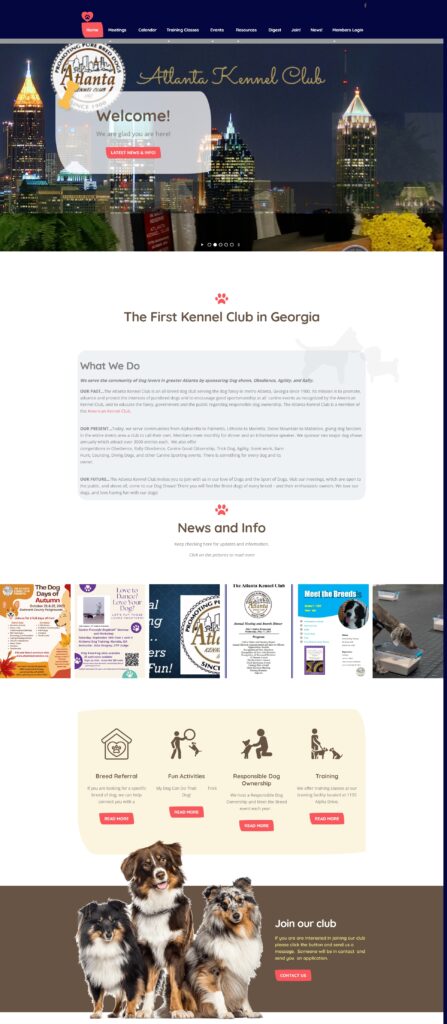 This is a dog kennel club site.  Their original site was very hard to navigate for members and very had for the admins to update.  It was broken.

I had complete design authority and created a new site in WordPress with a public front and a members area.

This is done with a template and membership plug in.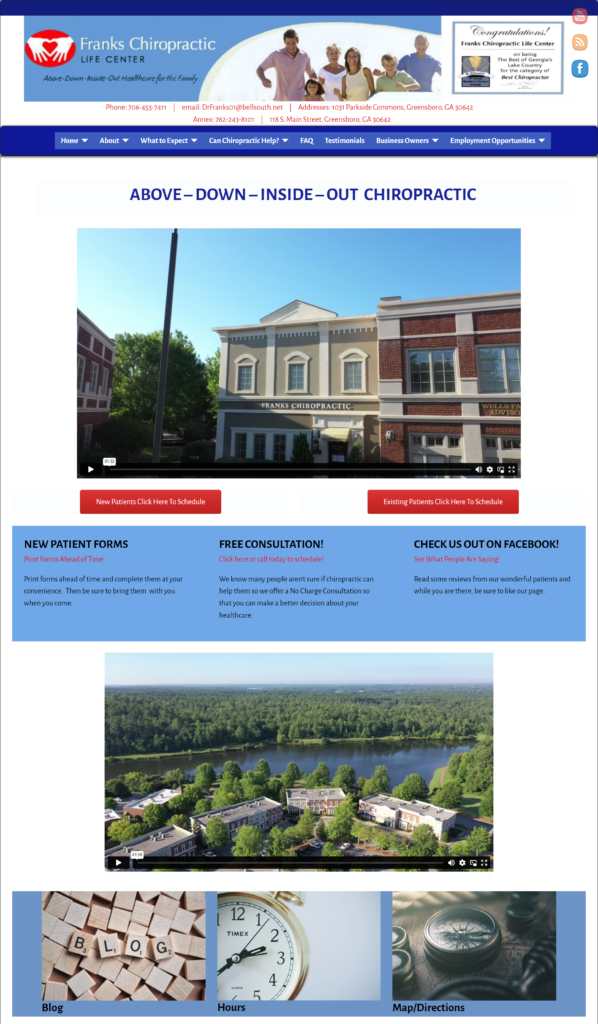 This is a Chiropractic site.  I was asked to design something easy to navigate, provide information, and give ease to patients for scheduling and filling out forms.
This is a WordPress site with a template and plugins.